YOUR WORK BEGINS...AGAIN
IF YOUR PAROLE BOARD HAS VOTED TO GRANT YOU THE
OPPORTUNITY FOR A FULL BOARD HEARING,
GET BUSY NOW!!!!

YOU MUST COME UP WITH NEW INFORMATION TO KEEP YOUR ASSAILANT IN PRISON. YOU MUST SHOW THE PAROLE BOARD WHY THEY SHOULD REVOKE YOUR ASSAILANT'S PAROLE!!!!

THE ENTIRE BURDEN OF KEEPING YOUR ASSAILANT IN PRISON IS YOURS!*!*!*!*!


Now is the time to get the media involved. Start with your newspapers. Contact the news department about getting a story printed concerning your fight to keep your assailant in prison. This will draw attention to your need for help from people in your area to contact your parole board with letters, telephone calls and emails, demanding your assailant remain incarcerated.
If the local TV reporters pick this story up, you will be contacted by them. If they don't, plan on contacting the TV news department two weeks before you are going to your Full Board Hearing.
THERE IS NOTHING A PAROLE BOARD DISLIKES MORE
THAN MEDIA COVERAGE.
IT PUTS A TREMENDOUS AMOUNT OF PRESSURE ON THEM TO
KEEP VIOLENT CRIMINALS, LIKE YOUR ASSAILANT,
LOCKED UP!!

Get at least 3 copies of the newspaper(s) that prints articles about your upcoming Full Board Hearing. One is to keep for yourself, one TO MAIL the article to your parole board and the third is just in case you need it or the TV reporters want one. Make sure to record on a VCR, any TV news coverage about you and your assailant, as well.

A special note for survivors of sexual assault.
YOU DON'T NEED TO BE SHOWN ON CAMERA OR USE YOUR REAL NAME IF YOU DON'T WANT TO!
This author went to the TV news people for the first time in 1987 due to the parole board "forgetting" to contact me and my assailant being less than 3 weeks away from release. BUT FOR 12 YEARS, I would not let them show my face or use my entire real name!! The media people are usually very sympathetic and understanding about these issues and will work to make you comfortable in any way they can.
You could end up working with a jerk from a local TV news station who is trying to make a victim out of you again. They are just out to make you "THE ENTERTAINMENT" for their nightly news story and bolster their own TV viewer ratings. THESE PEOPLE DO EXIST!! If this happens to you, politely thank them for their time and have nothing further to do with them. BUT BE EXTREMELY POLITE!! Otherwise, they will put you through a sequence of events that are only comparable with the original trial itself in it's horror!!!!!!!
If you are from the Northeast Ohio area, please contact us at Crime Survivor Guide and we will give you some guidance as to who in the media to contact; as well as WHO TO STAY AWAY FROM!!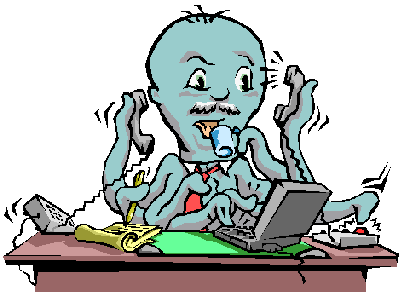 If you have Internet access, then you are aware of the powerful impact web sites can have. Build your own web site/page or have someone do it for you. Detail your assailant and the crimes committed. DO NOT!! put in the date of the attack. People are more likely to respond if they think that the gruesome crimes were recently committed than to crimes that were committed even 3 years ago.
We have included the web site that this author,
and Crime Survivor Guide co-founder, did with her brother,
to stop the release of her assailant,
GARY B. REECE
in April, 2000.
Please keep in mind that the site was originally titled
"UP FOR PAROLE!!!"
and was updated since his parole was revoked.

Be sure to click on the link with in this site regarding my "PRESENTATION"

so that you can read the letter that was used for the oral presentation.

You now need to repeat all the steps you did with your parole meeting. Contact ALL of your people AGAIN and ask for more letters, etc. Make sure and use ALL of the OPTIONS available to you: petitions, letters, emails, telephone calls, and postings on the Internet.
Any options you didn't use for your parole meeting are detailed for you in
PART 2 - How To: Prepare For A Parole Board Meeting.

Instead of simply writing your opinions and information in a letter, as you did for the parole meeting, you will be given an opportunity to address the entire parole board in an oral presentation. The length of time you receive to talk may vary with each state so find out what your parole board allows. In Ohio, the survivors are given 5 minutes. You may believe that isn't very much time to say what you think and how you feel, PLUS give new and compelling evidence. But you will find that is used as a guideline for everyone speaking.

The reason for giving each speaker only 5 minutes is due to the number of people that are allowed to address the entire parole board at the Full Board Hearing.
The survivor's side is allowed to have the prosecutor of their case, a member from the police department and even the presiding judge speak on their behalf, as well as giving the survivor time to talk.
Your assailant may have an attorney representing them speak, a member of their family, and even have a letter they have written themselves read at the Hearing.

You need to come up with entirely different information for this type of hearing than you needed for a regular parole meeting.
USE ONLY NEW AND COMPELLING INFORMATION IN YOUR PRESENTATION TO YOUR PAROLE BOARD.
The parole board will not listen to any information that has already been presented to them. They may actually ask you to stop if you aren't giving them information they were unaware of before now. This is why you need a copy of the trial transcript and the hospital records.

New information is available for you to present to the parole board, even if you don't think so. There may be statements made in the trial transcript that you were unaware of that are of great importance. The hospital records can show injuries you didn't know about or written statements about how truly severe the injuries were. This author found both of these things to be true in her case.

There may be new witness information available now, that was not available at the time of the original trial. People have a way of coming forward with new testimony and insights after an offender is in prison when they know they can't be assaulted themselves.

YOUR PRESENTATION AND THE ACTUAL HEARING
When you enter the Full Board Hearing room you will see the following:

The entire parole board will have seats and tables in the front of the room, similar to where the judge sits during a trial. Your assailant's group of speechmakers will be seated on the left side of the room, as in a trial, and their supporters will be seated behind them. You and your spokesmen and/or women will be seated on the right side of the room with your supporters seated directly behind you.

The number of supporters allowed to attend depends upon the rules established by your state parole board. These supporters can be family, friends, members of the press, TV news reporters or anyone you want to attend for personal support. There is no limit, in Ohio, to the number of supporters. However, ALL supporters need to be registered with the parole office prior to the hearing for security purposes.
IN OHIO, WE NEVER SEE OUR ASSAILANT AT A FULL BOARD HEARING. PLEASE CHECK WITH YOUR VICTIM ADVOCATE AS TO THE LOCATION OF YOUR ASSAILANT DURING THIS HEARING IN YOUR STATE.

You are going to be giving an oral presentation to the entire parole board. For many of us, this is an incredibly stressful and nerve wracking time. You may speak to the board using an outline or by reading from a letter that you have written. But it isn't advisable to attend a Full Board Hearing without some form of written notes. YOU DON'T WANT TO CHANCE LEAVING ANYTHING OUT!!
You are being given one last opportunity to REVOKE YOUR ASSAILANT'S PAROLE You may want to come with diagrams, photographs, charts; ANYTHING THAT CAN "TAKE" YOUR PAROLE BOARD TO THE SCENE OF THE CRIME
Using STATISTICS OF ANY SORT IS NOT going to impress the parole board. Only new information regarding the crimes your assailant committed, will persuade them to revoke parole.

Part of the decision made by the parole board is based upon whether or not the victim/survivor attends the Hearing. IF YOU DO NOT WANT TO ATTEND THIS HEARING, EXPLAIN IN DETAIL WHY NOT TO YOUR VICTIM ADVOCATE AS SOON AS POSSIBLE.
The parole board is very understanding about victims/survivors fears and other reasons that you may not want to attend this Full Board Hearing that you requested. But you need to notify your victim advocate so that the parole board knows in advance that you are not going to be in attendance.

You should send a NEW letter detailing all of the new information you have found to your victim advocate. Ask them if they will please read your letter for you during the Full Board Hearing if you can't attend.

After both sides have finished with their presentations, the parole board will adjourn to make their decision. IMMEDIATELY after they have voted, usually with in an hour, EVERYONE will be recalled into the Full Board Hearing room.
AT THIS TIME, THEY WILL RENDER THEIR DECISION ON YOUR ASSAILANT'S RELEASE.

Feel Free To Contact Us Anytime!
Simply CLICK THE BANNER BELOW
to E-Mail Crime Survivor Guide

TOGETHER,
WE ARE SURVIVORS

Graphics Thanks To:
Hallmark Cards
Microsoft HomePublishing2000
Corel Photo
Original Art by:
Susan M. Grinstead & Kimberly J. Croft
The material contained within this web site is the
proprietary property of Kimberly J.Croft and Susan M. Grinstead,
co-owners and co-founders of Crime Survivor Guide,
and may not be used or reproduced without our written permission.
Copyrightę 2001 SMG, KJC. All rights reserved.