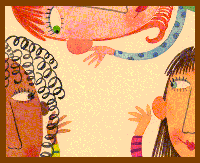 All 50 states have a Victims' Services Office.
Please take the time to look into your State Office of Victim Services.
In many cases, laws were passed with the help of victims/survivors
to make the Victim Services Offices' a reality for us all. The kind and caring people that have been assembled for our benefit,
go above and beyond the requirements of their jobs.
Whether you were the targeted victim/survivor, a family member or close friend,
you will benefit from the wealth of information and help that is available.
Do not hesitate to call them!!

WE NEED YOUR HELP!!
Please join the "STOP INMATES PAROLE!!!« " mailing list.
TOGETHER, we can help make a difference!!
Click on the link above
for more details.


PLEASE EXCUSE THE MESS!!!
EVERYTHING IS CHANGING!
New... URL, location, design, EVEN the NAME!.
To contact the owner/webmaster DIRECTLY
with any questions,
please email
Thank you for your patience and support.


Together,
We Are Survivors

Graphics Thanks To:
Hallmark Cards
Microsoft HomePublishing2000
Corel Photo
Original Art by:
K. J. C. and S. M. G.
The material contained within this web site is the proprietary
property of K. J. C., and may not be
used or reproduced without permission.
Copyrightę 2001-2013 KJC. All rights reserved.