CRIME SURVIVOR GUIDE
was created to help you make the transition from being a VICTIM,
at a criminal trial, to living as a SURVIVOR who must
make a positive impact with a parole board to
Stop Parole, Probation or Release of your assailant.

If you or someone you know was the victim of
Rape, Murder, Sexual Assault,
Stalking, Grand Theft, Kidnapping,
Spousal Abuse, Arson, Burglary,
or Domestic Violence,
Crime Survivor Guide has collected the information you will need to help you keep your assailant(s) in prison.

In this site, you will find pages for:
Parole Boards/Departments of Correction By State,
Victim Services By State,
Inmate Search Databases By State
and Laws, Statutes & Codes - States' & U.S. Federal.

U.S. Federal Inmates and U.S. Department of Justice
Information includes:
U.S. Federal Inmate Locator
U.S. Parole Commission
U.S. Victim/Witness Program

You can SIGN UP TODAY to help "STOP INMATES" PAROLE!!!« "

You will find specialized
Resources and Related Web Sites,
Facts and Statistics,
and Support
for the task you have decided to undertake.

This site is owned and maintained by
one of the TOP U.S. EXPERTS on stopping parole.

YOUR RIGHTS,
as a victim/survivor of crime,
are incorporated throughout this entire site!
So please take your time to look through Crime Survivor Guide.

For All Victims/Survivors
~~~ of 9-11-01 ~~~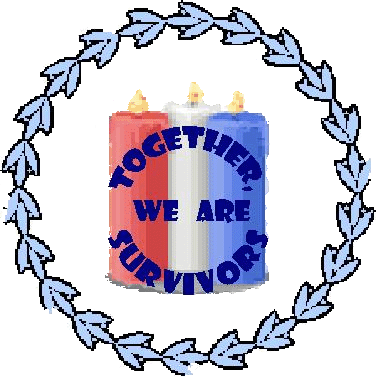 Hand in hand, united with one another, it is our goal to end the terrorism that is affecting the citizens of all nations. No matter who, or where, or how many terrorists exist,
ALL TERRORISTS AND TERRORISM MUST BE ERADICATED.